Cancun, Mexico

February 29 - March 4, 2008
---
We had a "use it or lose it" airline ticket and decided to use it for this trip to Cancun. We traded Marriott points for a stay at Casa Magna (where we had stayed twice before). The hotel was extensively renovated after Hurricane Wilma in October 2005 and it was a really good job. Service was as good as we've seen in most Ritz-Carltons. We had a great time, and look forward to returning.

The Marriott Casa Magna, Cancun
The entry lobby.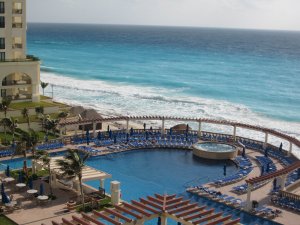 View of the pool and ocean from our room.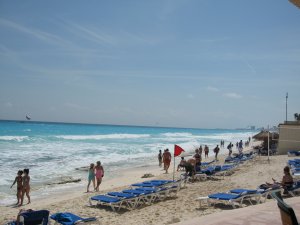 The beach -- what's left after Hurricane Wilma (Oct 2005).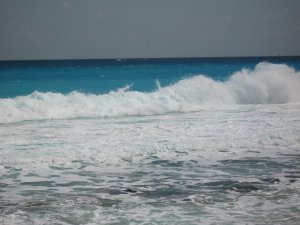 The waves were really big this week.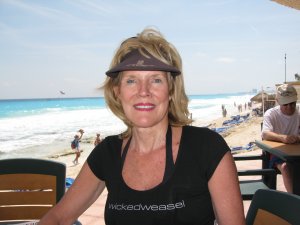 Nancy at lunch at the beach.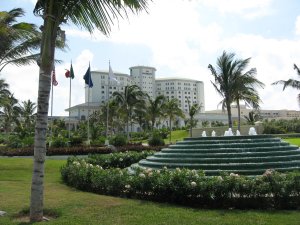 The J.W. Marriott next door.
The J.W.'s pool area.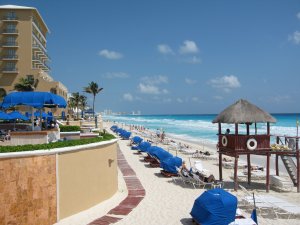 Beach area at the J.W.
Nancy at Harry's Prime Steakhouse.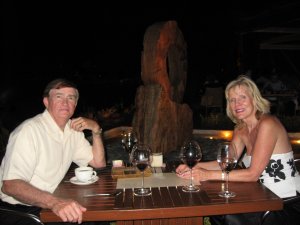 Russ & Nancy at Harry's.
---
Click HERE to return to our "Travel" page.
Click HERE to return to our home page.