| | |
| --- | --- |
| | Barcelona 2002 |
Beautiful Catalonia, Espaņa
---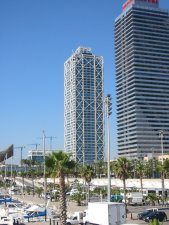 Welcome to Ritz-Carlton's "Hotel Arts" in Barcelona.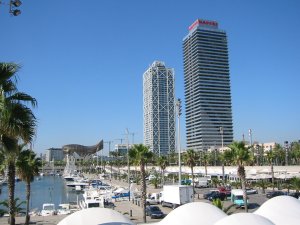 Hotel Arts is on the left in the harbor area.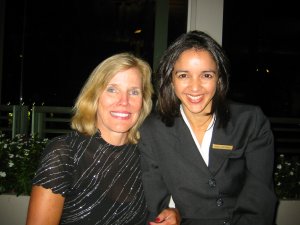 Nancy is greeted by the guest relations staff.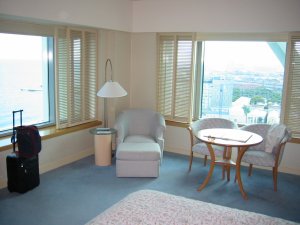 Our beautiful corner room overlooking the harbor.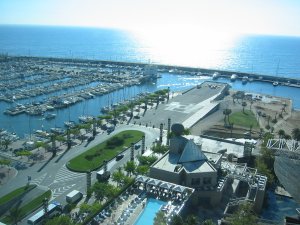 What a beautiful view!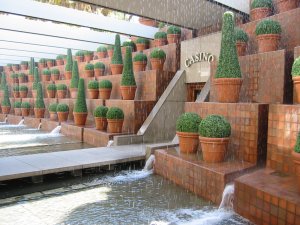 Entrance to the Casino from the hotel.
Relaxing at tea (and cava) after our arrival.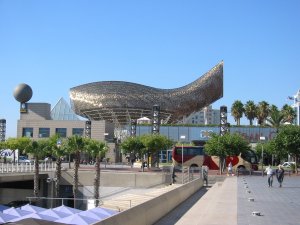 Beautiful fish sculpture near the harbor.
Nancy on the boardwalk going to breakfast.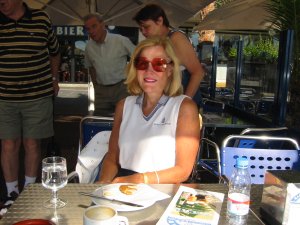 Coffee and croissants - Spanish style.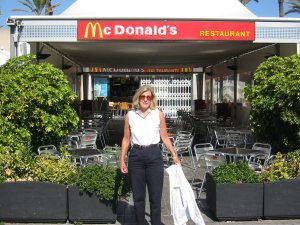 There were some familiar spots (didn't eat there).
Hotel across the yacht harbor.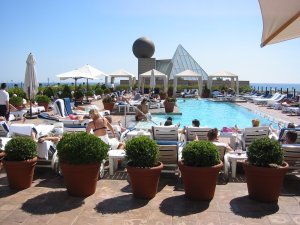 The pool was busy our second day.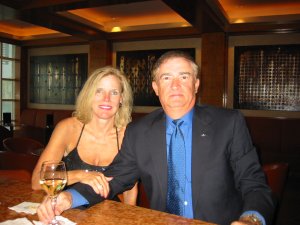 Drinks at the lovely bar our last night.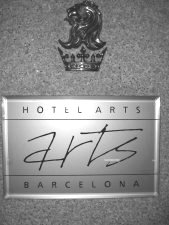 A beautiful hotel in a beautiful city. The stay was far too short. We'll come again!
Click HERE to return to our Spain-2002 page..
Click HERE to return to our "Travel" page.
Click HERE to return to our home page.