| | | |
| --- | --- | --- |
| | Saint Kitts 2012 | |
St Kitts and Nevis
June 23-30, 2012
---

The Islands of St Kitts and Nevis
---
Our second stay at our newest Marriott timeshare
in lovely St Kitts, St Kitts and Nevis
Panoramic view of the Marriott St Kitts Beach Club
---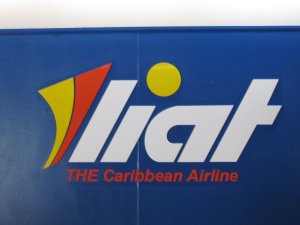 Liat Airlines: St Thomas to St Martin to St Kitts. Smooth, easy, on-time flight.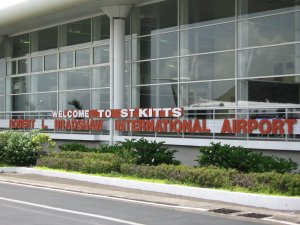 Welcome to St Kitts, Robert Bradshaw International Airport.
The ocean side of the Marriott, St Kitts.
Marriott's St Kitts Beach Club and Hotel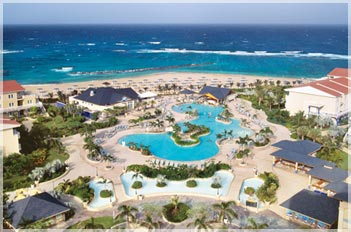 The pool and beach.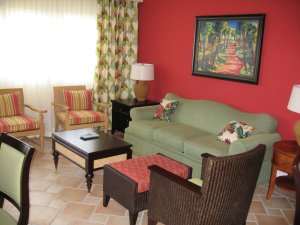 Our Living Room, Villa 5200 in the Trinity Building.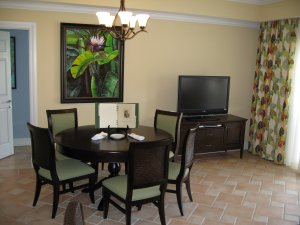 Our Dining Area. Note Flat-Screen TV.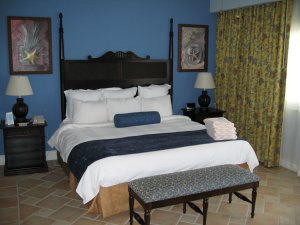 The Master Bedroom (really big).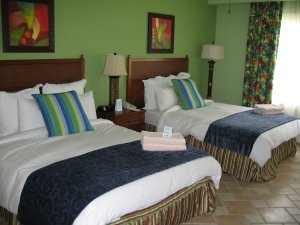 The Guest Bedroom.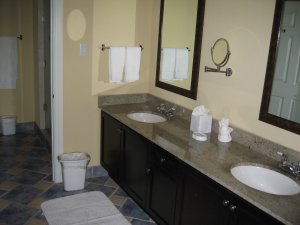 The Master Bath with tub, shower and bidet.
The Kitchen.
Nancy at the new beach bar.
The big beach area on the Atlantic.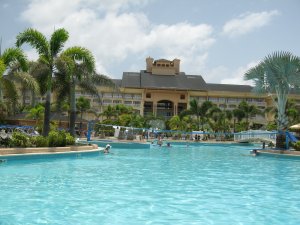 Great view of the hotel from the large main pool.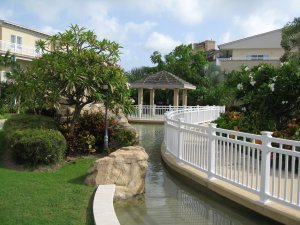 Really pretty grounds. The hotel is huge -- 530 rooms, 100 suites.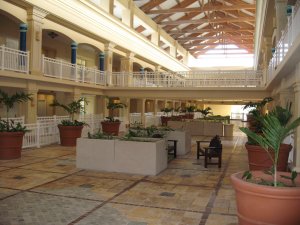 Interior hotel picture.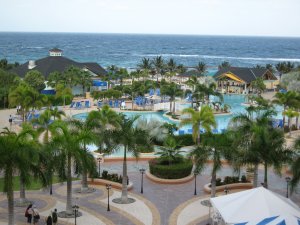 View of the main pool looking to the Atlantic Ocean.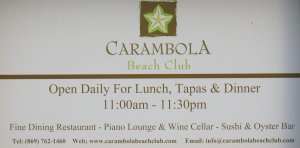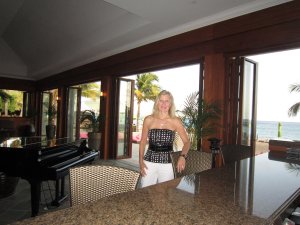 Nancy at new restaurant Carambola Beach Club -- fabulous!
Russ and Nancy with the Right Honourable Dr. Denzil Douglas, Prime Minister of St. Christopher and Nevis -- what an honor!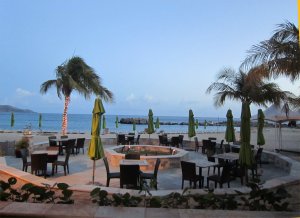 Carambola -- kind of the "Niki Beach" or St Kitts.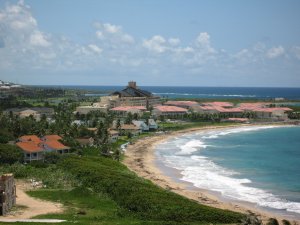 The Marriott from the Peninsula Road.
Looking toward Nevis.
Grocery store on St. Kitts.
Cockleshell Beach -- near the very southern end of St Kitts.
Nancy at the Reggae Bar on Cockleshell Beach.
Russ & Nancy at the Reggae Bar.
Dinner at Marshall's in Frigate Bay
What a lovely spot, overlooking the Caribbean.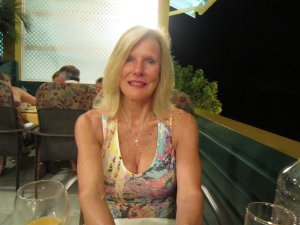 Nancy at Marshall's.

Ottley's Plantation Inn (on north-east shore -- Atlantic side)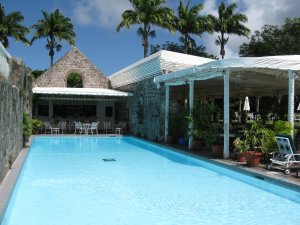 The Royal Palm at Ottley's.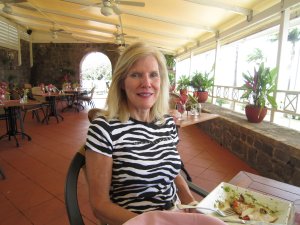 Nancy at Ottley's Royal Palm.
The plan for Christophe Harbour in St. Kitts. Very ambitious indeed.
The Beach House Restaurant from the pier.
The Beach House Restaurant at Christophe Harbour.
Entrance to Port Zante -- the new cruise ship port.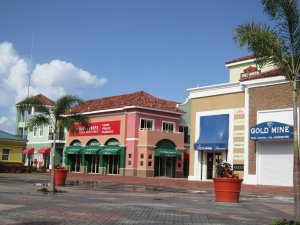 Shops in Port Zante.
The Shiggidy Shack bonfire.
Blu, the seafood restaurant.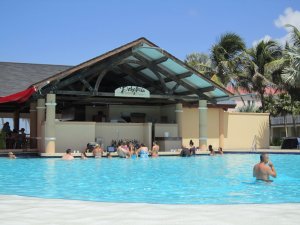 Our last day at Bohemia Pool.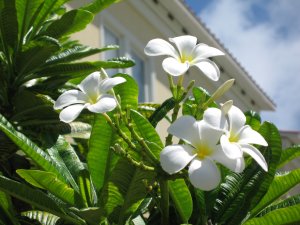 Beautiful plumaria tree outside our unit.
Goodbye 'til next year.
---
Flags used on this web page are from 3dFlags.com

Click HERE to return to our St Thomas, Frenchman's Cove page.
Click HERE to return to our St Thomas Ritz-Carlton page.
Click HERE to return to our travel page.
Click HERE to return to our home page.