St. Thomas 2001
The Beautiful US Virgin Islands
July 18 – 28, 2001
---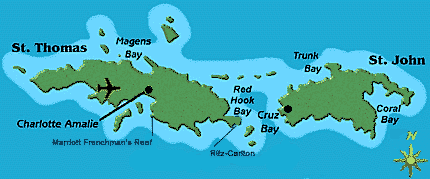 The Islands of St. Thomas and St. John, USVI
---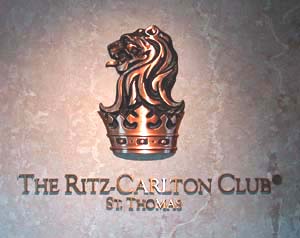 The Ritz-Carlton, St. Thomas
Jamie Holmes, General Manager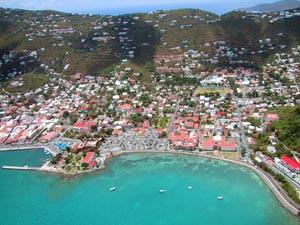 View of Charlotte Amalie from the helicopter.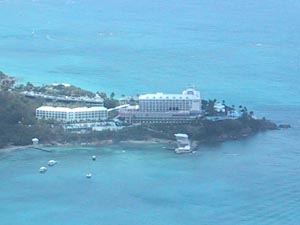 Preview of Marriott's Frenchman's Reef.
Construction site of the Ritz-Carlton Club.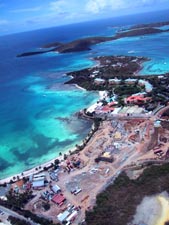 Club site foreground, resort in background.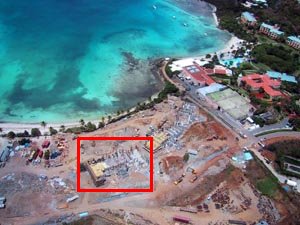 Outline of our unit's building.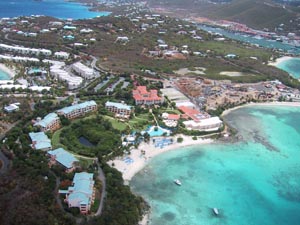 Better look at the resort.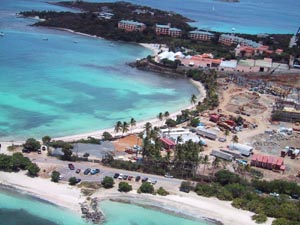 Construction site and resort from Red Hook.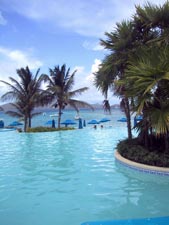 The resort's beautiful endless pool.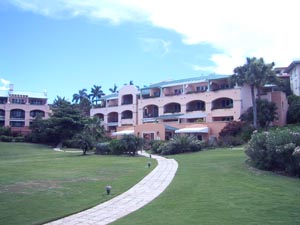 Ritz-Carlton Club (RCC) sales office.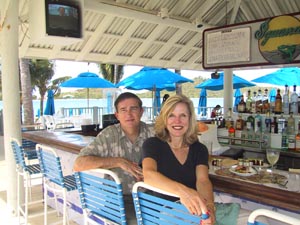 Russ & Nancy at the pool bar.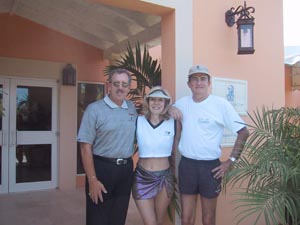 Nancy & Russ with RCC Sales Manager Bill Coker.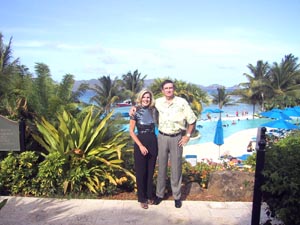 The home page pic.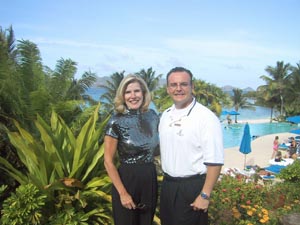 Nancy with Quality Manager, Virgil Napier.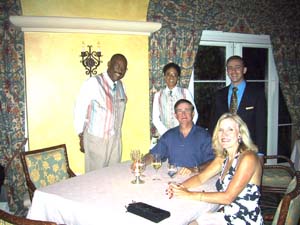 Our 14th Anniversary Dinner in the Dining Room with F&B Manager Elman Pavon and staff.
Construction pics (from the ground).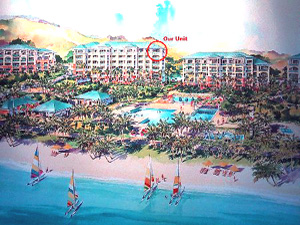 The plan (our unit circled)!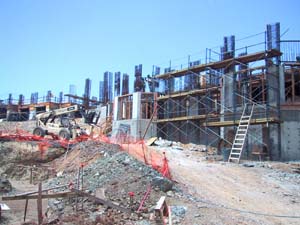 Our building – up to the second floor. We're on the 6th.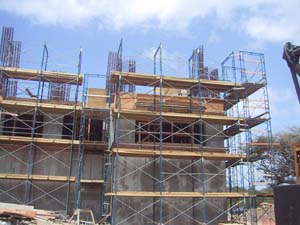 Second floor on our corner.
View from the back of our building toward Red Hook.
The "Lady Lynsey" at anchor.
"Lady Lynsey"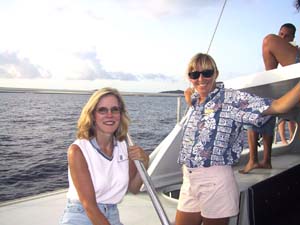 Nancy with crewmember Debbie.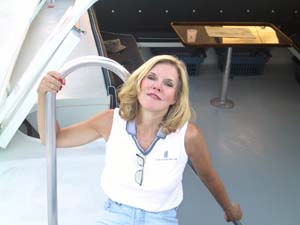 Sailing is good!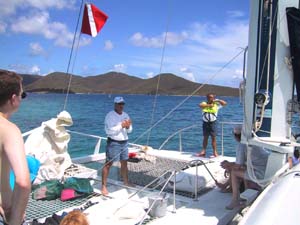 Snorkel instruction.
One last look at the Ritz's grounds.
Checking out; can't wait 'til out next visit!
---

Marriott's Frenchman's Reef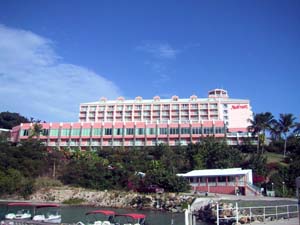 Marriott's Frenchman's Reef (from the reef).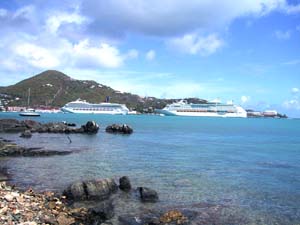 Charlotte Amalie's busy harbor.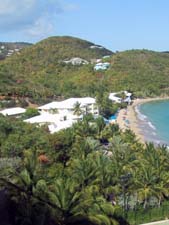 Morning Star Beach.
At the Manager's Reception with our friend Ricardo Sasmay, Front Desk Manager.
---
Click HERE to return to our travel page.
Click HERE to return to our home page.