St. Thomas &
Anguilla 2009
The Beautiful US Virgin Islands and
the British West Indies
August 22-25, August 28-September 1, 2009
---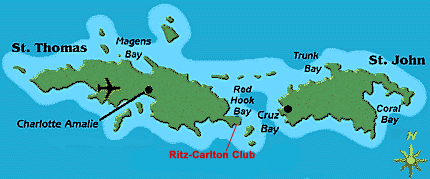 The Islands of St. Thomas and St. John, USVI
---
The Ritz-Carlton and Ritz-Carlton Club,
St. Thomas, USVI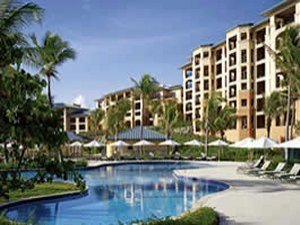 Great to be back "home" in St Thomas.

That great view from our balcony. We never tire of it year after year!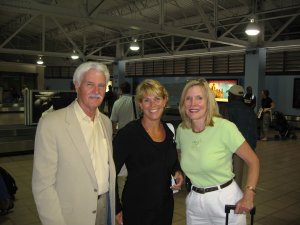 Meeting Ben Hord and Peggy Martin at the airport
Peggy, Nancy and Ben at the Red Hook Ferry Terminal.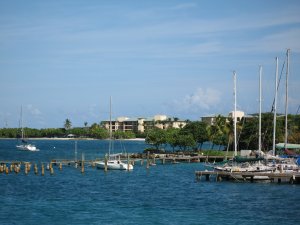 The Ritz-Carlton Club from Red Hook Harbor, on our way to St John by ferry.
Drinks before dinner on St John.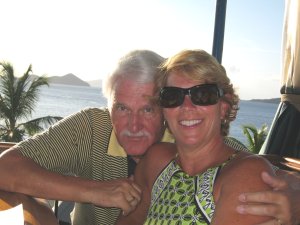 Ben & Peggy at ZoZo's on St. John.
Another GREAT sunset on St John.
Peggy & Nancy at the Frenchman's Reef Marriott waiting for the ferry to Charlotte Amalie.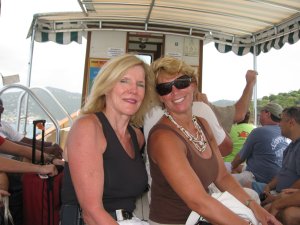 Nancy & Peggy on the water taxi "Evening Star" enroute to town.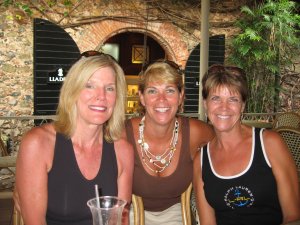 Nancy and Peggy with St Thomas local buddy Shelley Blythe.
---
The new Viceroy Anguilla Resort
(Thanks to our buddy, Virgil Napier, Director of Sales and Marketing)
August 25-28, 2009
---
Is this a class place, or what?
Virgil Napier in the Living Room.
Our Bedroom.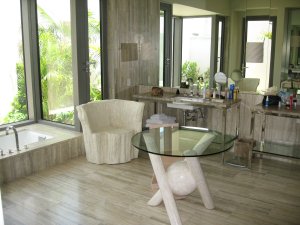 Our bathroom (one of three) – with outdoor shower.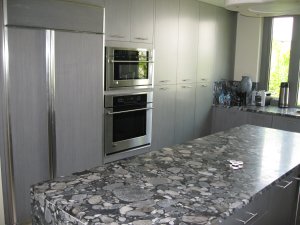 The gourmet kitchen.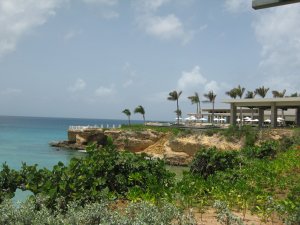 View from our villa to the main hotel.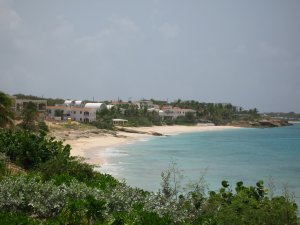 The beach in Barnes Bay.
Barbara Napier in our villa pool.
Peggy enjoys the pool. Life is tough!
Nancy joins her. Life is even tougher!
Nancy, Barbara, and Peggy enjoying Anguilla.
Russ with Peggy and Barbara.
Barbara and Peggy getting sun.
The gorgeous bar area at the sunset pool.
Nancy at the bar – waiting for the group.
Russ is there too.
Barbara and Peggy join us.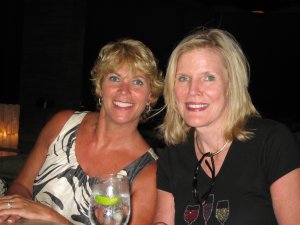 Peggy and Nancy.
The whole gang shows up. Ready to head for dinner.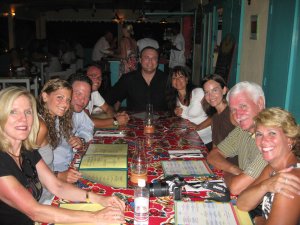 Dinner at Picante Mexican Restaurant.
Virgil and Peggy anticipating margaritas.
Next day recovering at the pool and that beautiful Caribbean horizon.
The off to the beach – and WHAT a beach! Viceroy Anguilla rising in the background. Can't wait to return when it's finished.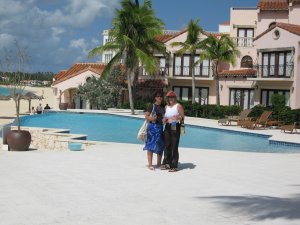 Lunch at Straw Hat at the beach on Mead's Bay.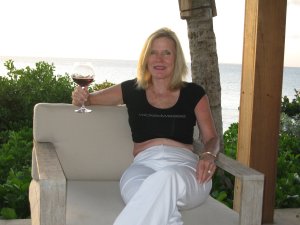 Glass of great wine by the pool waiting for sunset.
There's that sunset -- pretty!
And there's the wine -- what a GREAT combination!!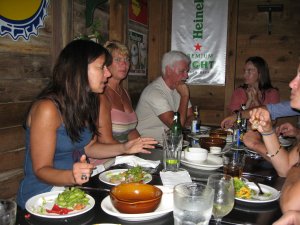 Dinner out last night on Anguilla at the Pumphouse.

We loved Anguilla and will be back. If you go there, try the Viceroy. You won't regret it!
---
Click HERE to return to our travel page.
Click HERE to return to our home page.